Screenrights can help your staff learn about finance plans, revenue flows, and recoupment schedules.
You can often find us at screen conferences in Australia and New Zealand.
Our own webinars are a service intended to help support knowledge sharing in a sometimes opaque industry. These sessions are provided at affordable price points and subsidised by Screenrights. You can request webinars tailored to your organisation, and if you'd like to stay in the loop with future webinar series offered to the industry, subscribe to our e-newsletter.
Find out more about our webinars and upcoming event appearances below. We welcome your feedback.
Did you know that Screenrights can host a free refresher workshop for your organisation about secondary royalties and our services?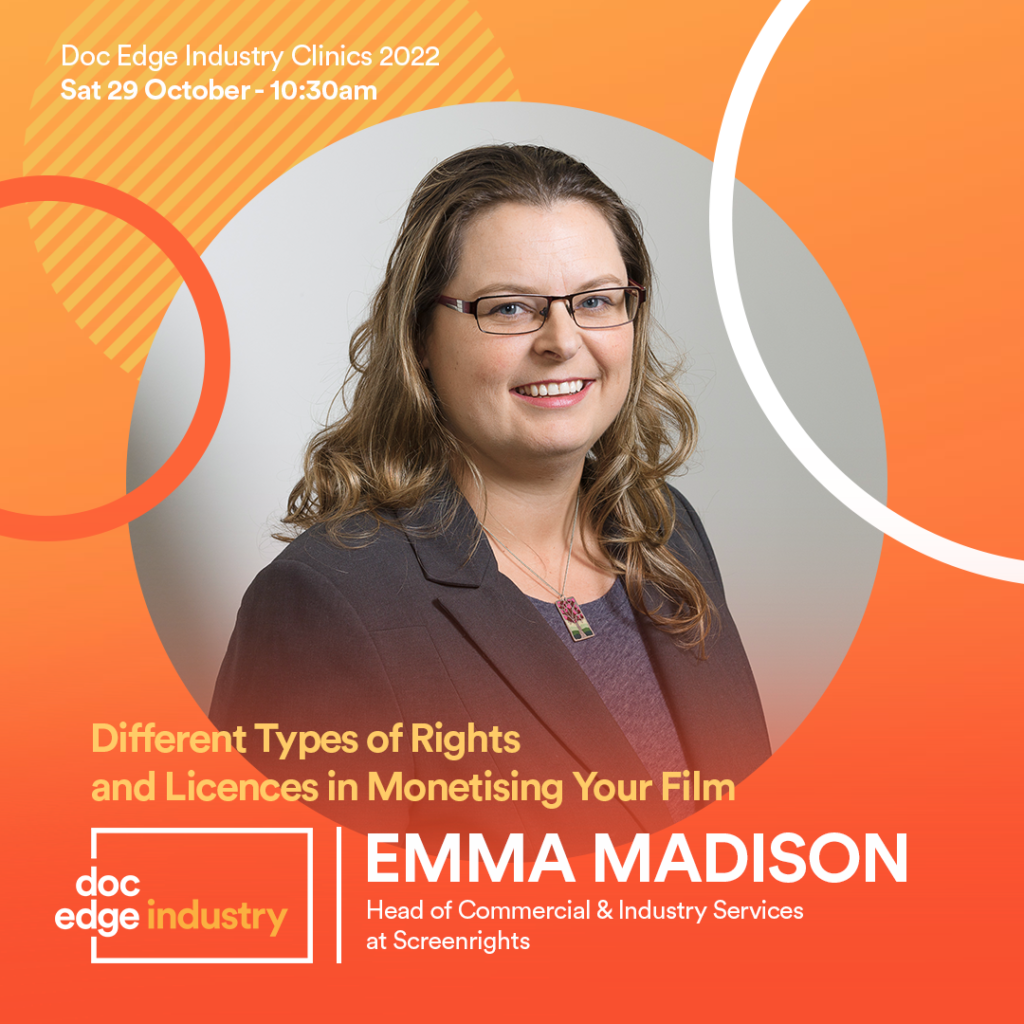 Doc Edge Industry: Different Types of Rights & Licences
Doc Edge Clinics is a professional development programme for filmmakers, creators of documentary and factual content. Available virtually to anyone, anywhere, times are in NZDT.
When: 10:30am, Saturday 29 October 2022
With so many ways your film or project can be distributed throughout the world, Emma will guide you through all the different types of rights and licences that can be sold in film & TV content, and how these may play out in terms of the money that flows back to you over time.