Did you know that Screenrights is just one of a worldwide network of collecting societies that may be holding money for the use of your films, TV shows, documentaries and other screen projects?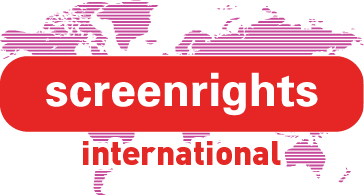 Find Your Secondary Royalties Around the World
The returns can be substantial, but knowing what to register, when and where can be complex and time consuming.
Screenrights can collect secondary royalties for rightsholders in the film from around the world efficiently and cost-effectively. Sources of these secondary royalties include retransmission, private copying, public lending, public performance, educational copying and other uses.
Appointing Screenrights' world royalties service is free and simple, with no fixed term contract. We only charge a competitive fee of 11% at the point of payment.
You only need to register your program once to collect available royalties for any or all of these uses. If you are already a member of Screenrights and MyScreenrights user, you can do it all online. If you are not yet a member, join here or get in touch with Gaëlle Chambers now.
Here's a quick summary of the benefits of joining:
Trusted Relationship with our network of collecting societies

The most comprehensive royalty collection service available

Register once, with us, and we'll take care of the rest

Responsive, transparent client service

Flexibility, no fixed term contract

Free to register, with a competitive rate of 11% charged only at the point of payment

Online claim management, royalty payment reports and 24/7 access to registrations via MyScreenrights
What Our Clients Say
As one of Australia's leading producers of children's and family content selling to over 120 countries worldwide, 'MyScreenrights' allows us easy access to vital information on royalties due from the airing of our shows internationally. Screenrights database system is simple, clear and easy to access enabling SLR to know at any time the royalty status of our productions throughout the world.
The Saul Zaentz Company is most appreciative of the excellent services performed by Screenrights.
We selected Screenrights to represent our international royalty interests for their efficiency and transparency. Royalty collections have become increasingly valuable for rights holders and Screenrights has been an important part of the move to bring clarity to a previously indecipherable sector.
Global Partners
Screenrights already collects returns from most societies in Europe, Canada and the United States.
These societies hold royalties for the Retransmission, Private Copying, Other Copying (Educational), Public Lending and Public Performance of programs.
Read more about secondary royalty entitlements in Australia and around the world here.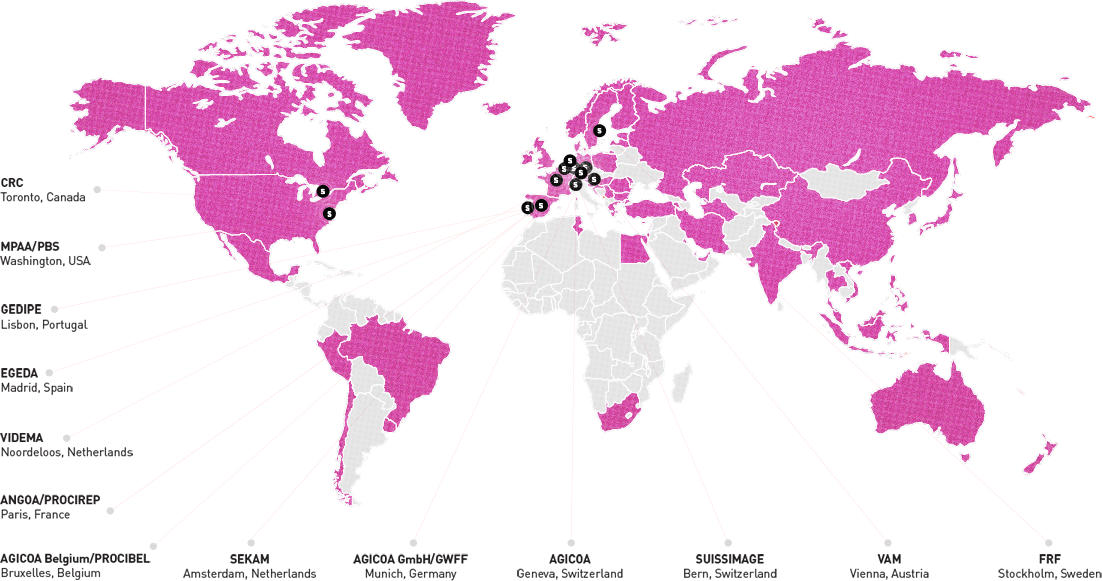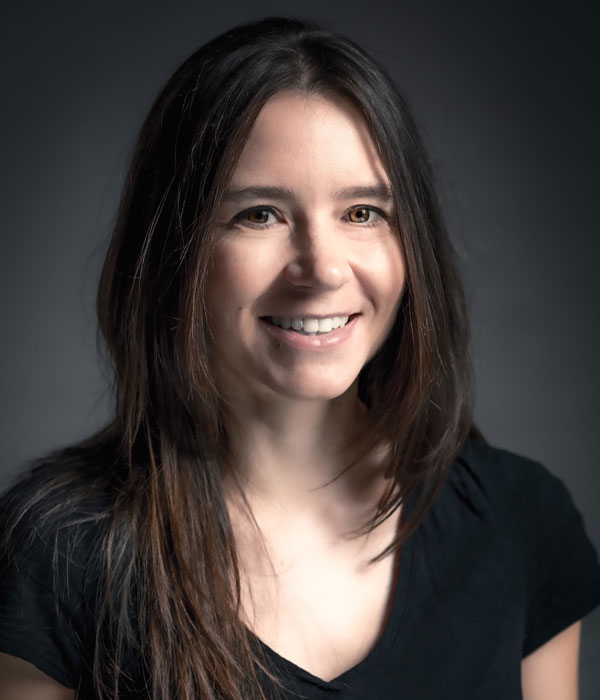 Gaëlle Chambers
Manager, Screenrights Royalties – World
Gaëlle Chambers has been in a client-facing role at Screenrights since 2012 and in her current role oversees Screenrights' international royalty collections.