Worldwide revenue collection and disbursements for Australian producers and their investors
Appoint Screenrights to monitor, collect and disburse returns globally on your next screen project. Trusted by leading production houses and their investors.
Already signed up for the Disbursement Service?
What we offer
Quick turnaround times on the set-up of Disbursement Administration Service Agreements (DASAs) by our in-house legal team

Australia & NZ and/or Global (worldwide) collections and disbursements, at no difference in price

A variety of DASA packages to suit micro-budget to big budget projects

Quality, detailed and timely reporting of all disbursements

24/7 access to our online client portal featuring sales analytics tools, and streamlined access to all reports including: a full recoupment history; sales reports; disbursement statements per investor; full recoupment history; and tax reconciliation reports
Why Screenrights
As a trusted collection agency with over 25 years experience collecting and disbursing micro-payments globally for intellectual property rights, we specialise in the seamless set-up up of DASAs, managing the recoupment of screen projects, and responsibility of transparently reporting to investors. Screenrights takes care of the burden of administration by ensuring correct and timely payment of returns to your investors, leaving you with peace of mind to focus on story-telling. Get in touch with our team today to discuss your collections needs with the Disbursements by Screenrights team.
Our Clients & Partners
Disbursement of gross receipts has become such a specialised activity that it often gets put in the too hard basket when time is short. I think it's great that Screenrights has now moved into this space, especially given their experience in royalties distribution over many years.  It seems like a natural evolution of their services.
Matchbox welcomes Screenrights into the Disbursement arena, and we have been very pleased with the way that the service is developing. All of our investors expect accurate disbursements and transparent reporting –  and, much like the service we have received from Screenrights across the educational space, we know that we can rely on Screenrights to deliver this.
We are pleased Screenrights is taking on this important function. It is reassuring that the industry will continue to have access to an Australian disbursement service. Screenrights is ideally placed to fill that role given its relationships in the industry over many years and the similarities between its current function and this new business.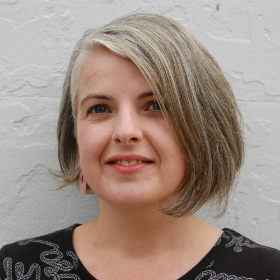 Madeleine Donovan
Manager, Disbursements by Screenrights
Madeleine joins the team at Screenrights with many years experience in recoupment and disbursement from her former role at Screen Australia.
You can talk to Madeleine or Jasmina about any of your disbursement needs, and together we can come up with a service that best suits your screen business.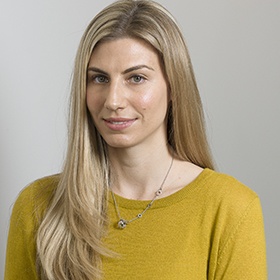 Jasmina Matic
Manager, Disbursements by Screenrights
Jasmina has over 10 years' experience in rights management and royalty distribution.
You can talk to Jasmina or Madeleine about any of your disbursement needs, and together we can come up with a service that best suits your screen business.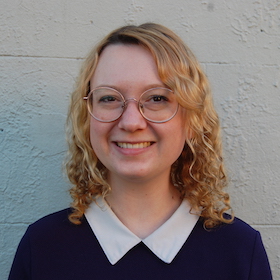 Kaitie Andrews
Associate Counsel
Before joining Screenrights as Associate Counsel, Kaitie's previous work included a boutique media and defamation law firm and the Arts Law Centre of Australia.
You'll work with Kaitie throughout the contracting process. She'll endeavour to make it as smooth and easy as possible.