Screenrights can help your staff learn about finance plans, revenue flows, and recoupment schedules.
You can often find us at screen conferences in Australia and New Zealand.
Our own webinars are a service intended to help support knowledge sharing in a sometimes opaque industry. These sessions are provided at affordable price points and subsidised by Screenrights. If you'd like to attend all six webinars in the series commencing Friday 22 July (available as recordings after this date as well), you can access a further discounted ticket here.
Find out more about our webinars and upcoming event appearances below. We welcome your feedback.
Did you know that Screenrights can host a free refresher workshop for your organisation about secondary royalties and our services?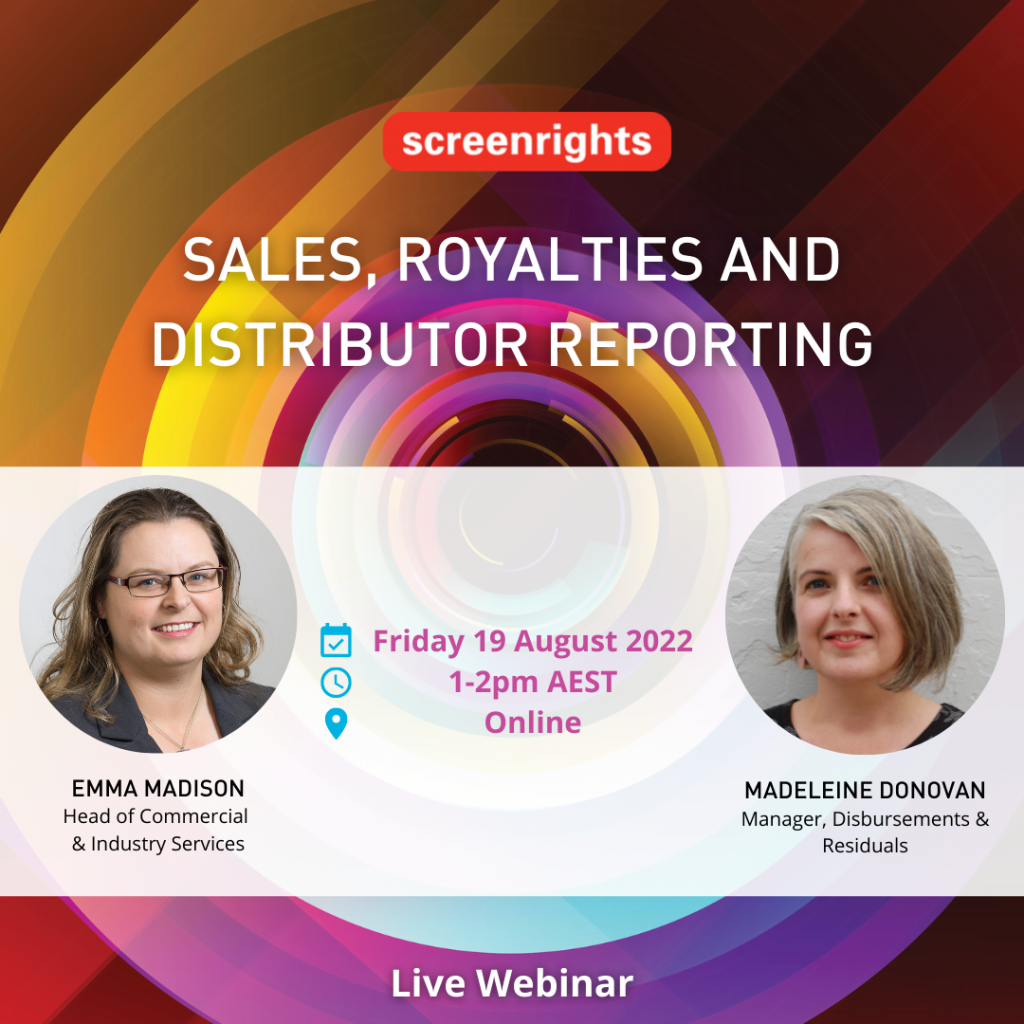 Sales, Royalties & Distributor Reporting
A look at the variable quality of sales agent and distributor reporting across the industry.
When: 1:00pm, Friday 19 August 2022
What you'll learn:
What to expect from sales agent and distributor reporting
Questions to ask a prospective sales agent or distributor
The value of monitoring the performance of your title and your sales partners
Investor Reporting & Recoupment Outcomes
A look at the producer's obligations once revenue starts to flow.
When: 1:00pm, Friday 26 August 2022
What you'll learn:
Your obligations as a producer, and how to manage them
Payments, tax, implications: example reports
Why relationships are crucial and tips on protecting them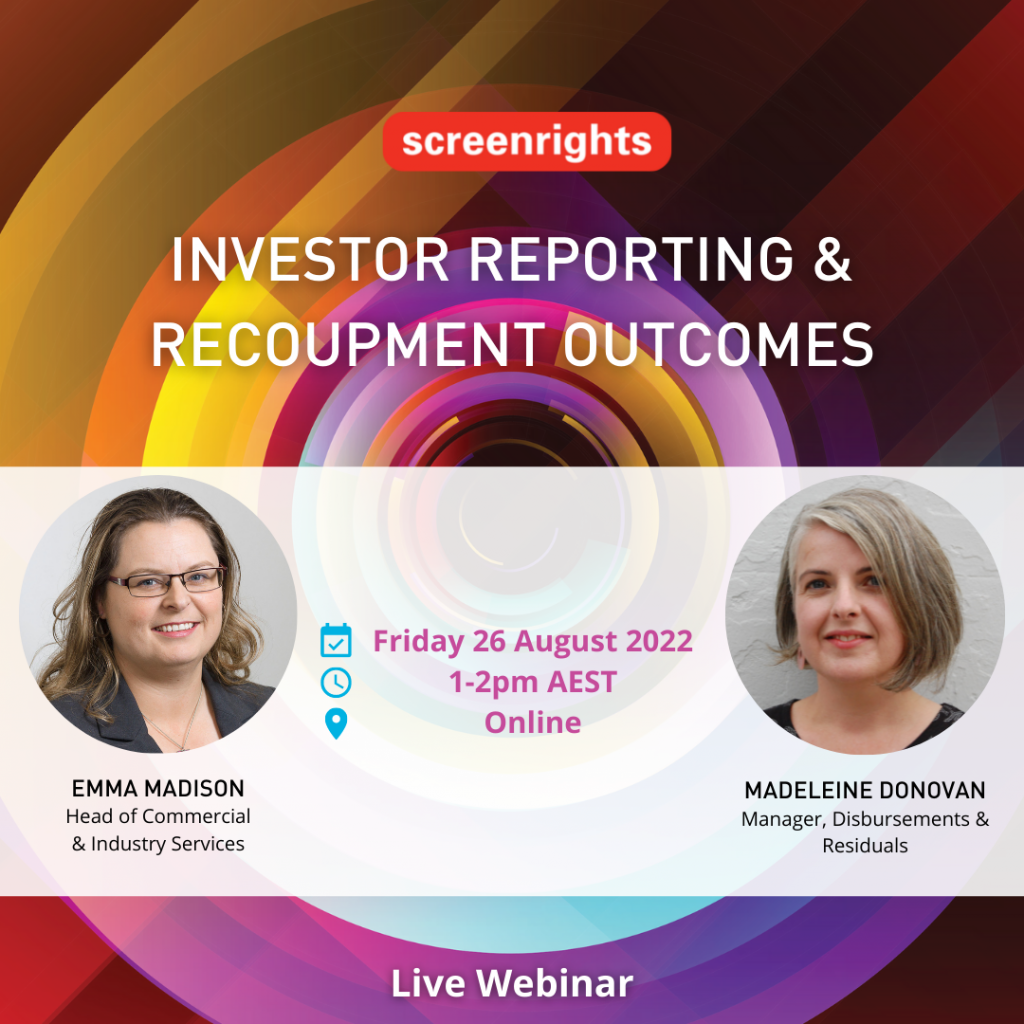 Want to stay in the loop with future webinar series from Screenrights? Make sure you're subscribed to our e-newsletter!