[fusion_builder_container admin_label="Portfolio upper content" hundred_percent="no" equal_height_columns="no" menu_anchor="" hide_on_mobile="small-visibility,medium-visibility,large-visibility" class="" id="portfolio-single" background_color="" background_image="" background_position="center center" background_repeat="no-repeat" fade="no" background_parallax="none" enable_mobile="no" parallax_speed="0.3″ video_mp4="" video_webm="" video_ogv="" video_url="" video_aspect_ratio="16:9″ video_loop="yes" video_mute="yes" video_preview_image="" border_size="" border_color="" border_style="solid" margin_top="" margin_bottom="" padding_top="" padding_right="" padding_bottom="" padding_left=""][fusion_builder_row][fusion_builder_column type="1_6″ layout="1_5″ spacing="" center_content="no" hover_type="none" link="" min_height="" hide_on_mobile="small-visibility,medium-visibility,large-visibility" class="" id="" background_color="" background_image="" background_position="left top" background_repeat="no-repeat" border_size="0″ border_color="" border_style="solid" border_position="all" padding_top="" padding_right="" padding_bottom="" padding_left="" dimension_margin="" animation_type="" animation_direction="left" animation_speed="0.3″ animation_offset="" last="no"][/fusion_builder_column][fusion_builder_column type="3_5″ layout="1_1″ spacing="" center_content="no" hover_type="none" link="" min_height="" hide_on_mobile="small-visibility,medium-visibility,large-visibility" class="" id="" background_color="" background_image="" background_position="left top" background_repeat="no-repeat" border_size="0″ border_color="" border_style="solid" border_position="all" padding_top="" padding_right="" padding_bottom="" padding_left="" dimension_margin="" animation_type="" animation_direction="left" animation_speed="0.3″ animation_offset="" last="no"][fusion_youtube id="https://www.youtube.com/embed/8MPuapbHGqk" alignment="" width="" height="" autoplay="false" api_params="" hide_on_mobile="small-visibility,large-visibility" class="" /][fusion_separator style_type="none" hide_on_mobile="small-visibility,medium-visibility,large-visibility" class="" id="" sep_color="" top_margin="" bottom_margin="" border_size="" icon="" icon_circle="" icon_circle_color="" width="" alignment="center" /][fusion_text]
Little J & Big Cuz – Australia's first Indigenous cartoon
It's a good news story: the first kids' animation featuring Indigenous Australians and their culture was commissioned by and broadcast nationally on NITV in April and its resource material has been stimulating discussion in classrooms and family homes around the country.
Ned Lander's Little J & Big Cuz and its written, visual and interactive resources are encouraging active engagement, enhancing understanding of traditional experience and the importance and enjoyment of attending school and joining the school community. The resources were created by the Australian Council for Educational Research (ACER).
The series follows five-year-old Little J and his cousin, nine-year-old Big Cuz, as they explore themes of Indigenous identity, connection to country, traditional knowledge and cultural practices.
NITV provided funding and support to rural and remote communities to revoice the series into their local languages using talent from the community. It's important for kids and their families to be able to watch the program in their own languages.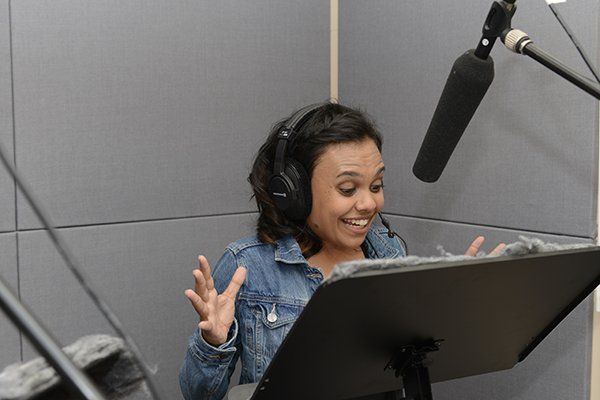 [/fusion_text][fusion_text]
NITV broadcasting culturally significant content
In July 2007, with minimal staff, NITV started beaming out across the bush. "From an office in Alice Springs, a long-fought-for milestone in modern Indigenous history was finally reached. A national Indigenous television service – Indigenous people telling Indigenous stories, in control of how their images are portrayed," says Tanya Orman, NITV Channel Manager.
Prior to NITV, there were barely two hours a week of dedicated Aboriginal and Torres Strait Islander content broadcast on national media. Initially carried by cable and satellite providers, along with limited over-the-air transmissions, the channel became free to air in December 2012 joining the SBS Network.
The move to SBS provided significant growth for NITV, now in its 10th year, with it currently reaching over two million Australians monthly.
NITV's commitment to Indigenous storytelling and investment in creative excellence was inspired by other world Indigenous channels such as Aboriginal Peoples Television Network (APTN) in Canada and Māori Television in New Zealand.
Māori Television was launched in 2004 to make a significant contribution to the promotion and protection of Māori language and culture for the benefit of all New Zealanders. It is now well established as part of New Zealand's broadcast landscape offering content on multiple platforms. An average of 1.34 million New Zealanders tune in every month to watch Māori Television on linear TV. In addition, there are nearly 600,000 website video views on average per month. Māori Television's language learning programs are now located on our Te Reo channel.
Indigenous programs in the classroom
Other Indigenous language programs being used for educational purposes include:
SBS Learn partnering with Reconciliation Australia's Narragunnawali: Reconciliation in Schools and Early Learning program, to develop freely accessible and engaging classroom resources for the landmark You Are Here documentary series.
NITV and SBS have just partnered with Reconciliation Australia to form the Reconciliation Film Club, an online platform supporting organisations in hosting screenings of a curated selection of Indigenous documentaries from Australia's leading Indigenous filmmakers. The initiative launches with NITV commissioned films: Erica Glynn's In My Own Words, Trisha Morton-Thomas' Occupation: Native, Tyson Mowarin's Connection to Country (part of You Are Here series) and Steven McGregor's Servant or Slave.
At Māori Television, programs such as AKO and Ōpaki are being used in classrooms and at home to assist language learners at a range of levels on their language learning journey. AKO (advanced) is aimed at fluent speakers, focusing on grammar and conversational language. Ōpaki is a learner-based show integrating the language in the home and daily routines, to encourage and normalise te reo Māori in in natural family environments.
Screenrights collects royalties for the educational use of TV programs in Australia and New Zealand. If you're a content owner, it's a good idea to check your contracts to see whether you're entitled to claim any royalties, and then become a member of Screenrights to register your claim.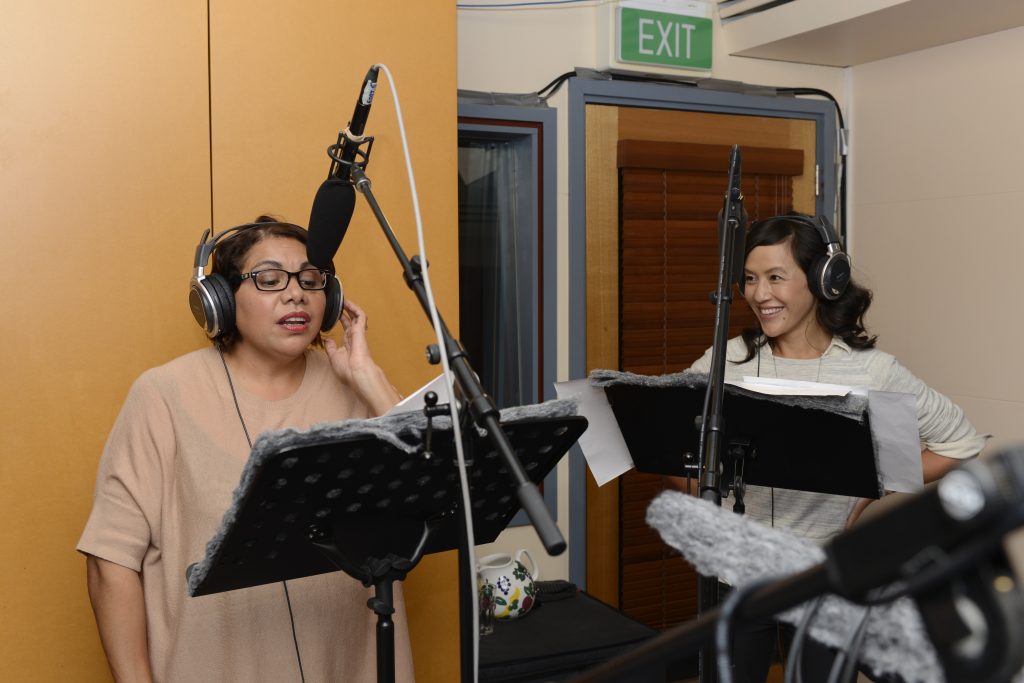 [/fusion_text][/fusion_builder_column][/fusion_builder_row][/fusion_builder_container]