Congratulations to our very own Emma Madison on being awarded the 2018 Anita Prahbu Women Leaders in Business award by the Australian Graduate School of Management (AGSM).
The award and prize is given each year to a hard-working woman who is determined to drive successful business outcomes through innovation, leadership and business acumen.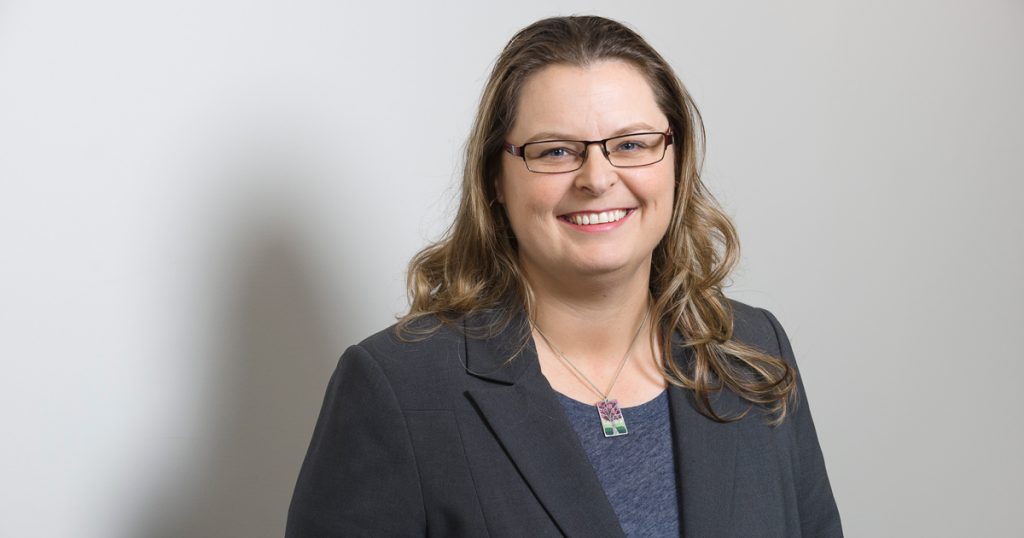 Emma Madison has held various roles at Screenrights and in September 2017 was appointed Head of Service Design. During her time as Head of Member Services Emma was instrumental in creating new ways for members to interact with Screenrights. Emma also guided the development of Screenrights' proprietary rights management and royalty payment applications and developed new businesses and services.
The award recognises Emma's leadership and impact at Screenrights and within the industry.
Chris Oliver-Taylor, Screenrights Board Director and incoming CEO of FremantleMedia Australia says "Emma has a mix of skills that are unusual to find in the screen industry and that give her the ability to sit comfortably between the creative, tech and business worlds. This has been incredibly valuable for Screenrights as it transformed its operations to meet the demands of the digital world. It is wonderful to see Emma recognised for her business acumen and impact in our screen industry."
The award also recognises Emma Madison's contributions to social initiatives including her work on the management committee for Dame Changer. The women of Dame Changer aim to level the playing field for creative female talent in the Australian screen industry by providing practical project-led programs that teach leadership and commercial confidence. Emma says "Dame Changer offers tangible ways to cultivate women leadership within the industry. I am proud to have played a role in shaping our inaugural Screen Tank and look forward to watching the careers of our alumni and seeing their projects on our screens."
Emma has also volunteered her time and expertise to support Spirit of Woman, an organisation for victims of domestic violence. Spirit of Woman is championing the design and construction of South Australia's first ever commemorative public space dedicated to the victims and survivors. "Spirit of Woman is an important organisation seeking to influence our community for real and sustainable change to end domestic violence," says founder Helen Oxenham. "Emma Madison helped raise the profile of our organisation by creating our web presence and this has improved our professional credibility and helped to open doors."
The award from AGSM was established by Anita Prabhu to recognise and celebrate exceptional female business leaders.
Anita Prabhu says that "my hope in sponsoring this award was to recognize and showcase women in business from our school as role models and to highlight the importance of what we have been taught here – innovation, entrepreneurship, leadership, financial acumen, productivity improvement and social conscience – as necessary ingredients in all Australian business to make our nation a global leader."
Emma is an alumni of the AGSM and completed her MBA(x) with a focus on technology and change management in 2014.