Movies, documentaries and educational TV programs in the classroom can increase student engagement. The Yiyili Aboriginal Community School shares how they use EnhanceTV.
EnhanceTV is an educational video platform, giving schools access to curriculum-linked content and an easy way to share it with students.
Members can find, clip and share video with students and other teachers. The library includes a wide range of classroom-ready clips from Australian broadcast television, including news, entertainment and documentaries.
Our community of teachers, students and content experts curate these programs into short educational clips that support the Australian curriculum. Video content helps bring the outside world into the classroom, and allows the opportunity to travel to the most remote schools.
ENHANCETV CASE STUDY:
Yiyili Aboriginal Community School
Yiyili Aboriginal Community School is situated in the heart of the Kimberley region of Western Australia. It is an independent community school catering for students from Kindergarten to Year 10. The school prides itself on providing an outstanding and supportive learning environment for its students, underpinned by the importance of Gooniyandi country, language and family.
The Yiyili Aboriginal Community School found using video in the classroom as an effective way to open a lesson or introduce new concepts to students. The use of short clips in certain lessons was of most benefit to support a specific area of study.
To get the most out of video, teachers found that playing a video in class needed to be followed up with focused activities, further reading and writing. By doing this, they often see much better student outcomes. Read the full enhanceTV case study here.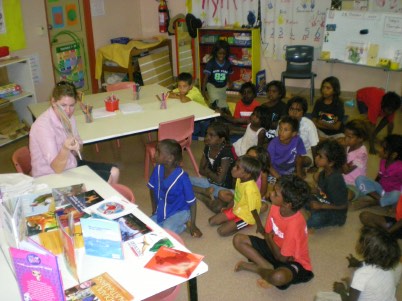 EnhanceTV has tens of thousands of movies, documentaries and TV shows linked to the Australian curriculum to improve learning outcomes.
If you would like to find out more or contact enhanceTV click here.