Screenrights is very conscious of the difficult times that our screen and education sectors are facing as a result of the uncertainties around COVID-19. We are working hard to support our members who are affected during the pandemic.
Screen Industry
Please know that we are doing everything we can to continue to pay any secondary royalties due to you as soon as possible, knowing that they may be more important than ever during this period. We have kept our systems running and our staff working remotely to keep the distributions flowing, and maintain a high level of service for all of our members.
Screenrights will process valid claims by members adversely affected by COVID-19 for the 2014, 2015 and 2016 Distribution Periods received during the period 1 May 2020 to 30 April 2021 and pay up to 30 June 2021. All formal competing claim resolution procedures relating to these Distribution Periods will commence after that.
Contact us with any queries.
For those who have appointed Screenrights' Film & TV Disbursements Service, our aim is to make sure disbursements are made to you as quickly as possible to inject cash into your business. With this in mind, we will be disbursing funds as soon as practically possible after amounts have been received into the disbursement account. This will mean irregular disbursement periods, and faster payment.
Education Sector
Fortunately the Screenrights licence covers remote access to educational broadcast content. The resource centres are all designed to provide off-campus access to the content and facilitate flipped classrooms. If you have any questions or concerns about your Screenrights licence over this period, please drop us a line at licensing@screenrights.org.
ClickView
In the case of a state-wide schools closure, ClickView is offering to provide free access to ClickView for all schools that don't currently subscribe, with an initial access period of 30 days that will be reviewed and extended if closures last beyond this. Read more about continuity of learning here, and call James Biddle on 0434 401 722 or james.biddle@clickview.com.au should you need help with preparing.
TV4Education
TV4Education is unaffected by COVID-19. Their learning advisors are ready and available to assist teachers in transitioning their classrooms to online. If you and your school require any assistance developing plans and online teaching models, contact FSI and speak with one of their team members via telephone: 03 9079 1000 ext. 1, email: support@functionalsolutions.com.au, or by visiting www.functionalsolutions.com.au/tv4education.
EnhanceTV
Screenrights-owned resource centre EnhanceTV is lifting view limitations on its free teacher plan until the end of Term 2, 2020. You can read their guide to transitioning to distance learning, and sign up here.
ETV NZ
ETV is offering non-subscribing NZ schools and tertiary institutions free access to the complete catalogue of resources during this difficult time for teachers and educational professionals. The access will be provided for a minimum of three months, and includes free Professional Development that will be provided by video conference. For more information, or to take advantage of this support for your on-line teaching, please contact Martin Drew on 0800438388, or martin.drew@etv.org.nz.
Anything that Screenrights can do to help during this challenging time, don't hesitate to let us know.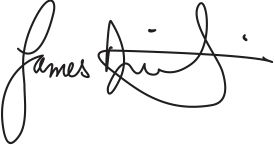 James Dickinson, Chief Executive