Screenrights Chair Jill Bryant today announced that James Dickinson has been appointed as the non-profit's new Chief Executive. "After an extensive search, the Board considered James to be the best person to lead the organisation, and we're delighted to announce his appointment. We fully support James' vision for Screenrights over the coming years and look forward to working with him to ensure our members benefit from ongoing growth."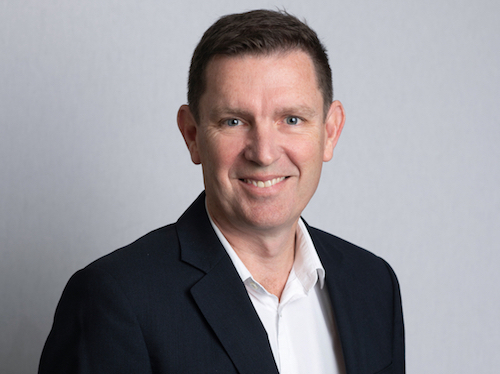 James Dickinson has been acting CEO since the departure of Simon Lake in July 2018. Dickinson brings over 20 years of experience with the company to the role. His previous roles include Head of Licensing and Regulatory Affairs and, more recently, General Manager. Dickinson has an in-depth understanding of the regulatory framework under which the organisation operates and is well-regarded by Screenrights' stakeholders in government and education.
Dickinson says, "I'm honoured to lead Screenrights and its people at a time of dynamic change in the screen industry. I look forward to developing deeper relationships with our membership and guiding the organisation as we navigate upcoming challenges and opportunities.
"Screenrights occupies a unique industry position in support of the Australian and New Zealand screen sectors, as well as those around the world. Supporting our members remains at the heart of everything we do. We're always looking at ways we can better serve our members, and growing Screenrights' positive impact for the screen industry is something that I'm passionate about. Last year we launched our Cultural Fund and supported three impactful projects, our disbursements and international services for members continued to grow, and EnhanceTV highlighted the educational value of using TV in the classroom with ever-increasing reach. We distributed $42.8 million to members from our education, government and retransmission licences, our international collections and through our disbursement service. It's a privilege to be able to take the reigns at such a positive time for Screenrights, and I am confident the team will continue to take Screenrights from strength to strength."
ABOUT SCREENRIGHTS: Screenrights is a non-profit member organisation that provides rights and royalty management services to the screen industry. Screenrights facilitates access to screen content through simple licensing solutions for teachers in education, administrators in government, and home viewers with subscription TV – and provides royalty payments to rightsholders for the programs audiences love. Screenrights is a leader in the audiovisual industries, forging dynamic connections between screen industry and screen audiences. www.screenrights.org
Media enquiries: Tracey Mair, TM Publicity Ph +61 (0)2 8333 9066 or +61 (0)419 221 493